Xe, Ze, Ve, E, Te, Sie, Thon, Tey, Ey, Per, Peh, Fae….
Original premiere: 22nd July 2022 @ 8pm
Dates Live Performance (WA): 21st, 22nd July @ 8pm & 23rd July 2023 @ 6pm
Film Streaming: 21-23 July 2023 @all day
Title: XE [zi:]
Venue/Location: Am Alten Stromwerk, Fardelystraße 1-3, Mannheim
Event description:
A trans-disciplinary dance and film installation by Darja Reznikova/
SoBoProductions
The production and film consists of 7 interrelated parts and was created in collaboration with the artists. The separate scenes can be watched in any order:
XE [zi:] Opening – João Kreth d'Orey
Lost in Translation – Felix Chang
The Living Room – Marco Labellarte and Cecilia Ponteprimo
Deep Blue Sea – Miriam Markl
Re-birth – Anthony Selwyn
Projections – Lorenzo Ponteprimo
The Gathering – Miriam Markl, Lorenzo und Cecilia Ponteprimo, Felix Chang, Anthony Selwyn, Marco Labellarte, João Kreth d'Orey, Sabio Janiak
Sound: Sabio Janiak
Dramaturgy: Angela Wendt
Lighting and set design: Mireille Solomon
Costume design: Susana Florêncio
Technology: AMV Audiomedia
Graphics: Petra Schreiner
Xe, Ze, Ve, E, Te, Sie, Thon, Tey, Ey, Per, Peh, Fae….
Language creates awareness and reinforces stereotypes, but what if the vocabulary is not enough to describe one's identity? Woman, man, both or neither… It is difficult to describe in words what have long been realities. Gender queer, fluid, LGBTIQ+, the conservative division of roles based on biological sex is far outdated. However, do our language and togetherness follow this change?
What do words do to us and what influence does language have on gender orientation? How do we experience and perceive people in relation to the pronouns used? How do certain meanings of a word become established and what cultural, political and ethical influence do these have on us and our bodies?
Gender socialisation as a construct of society and the inexhaustible existence of each of us beyond the physical body form the central aspects that are the focus of this project. The dance installation in the rooms of the old Stromwerk and the interactive dance film deal with these themes in an trans-disciplinary and multimedia way.
Supported by the NATIONAL PERFORMANCE NETWORK – STEPPING OUT, funded by the Federal Government Commissioner for Culture and the Media as part of the NEUSTART KULTUR initiative. Aid Programme Dance.
Furthermore supported and funded by the Kulturamt Mannheim and the Landesbank Baden-Württemberg.
The project was partly created at the Inter-Actions Studio in Heidelberg. #StudioActions
Many thanks to our cooperation partners Inter-Actions Studio, Dance Professional Mannheim, Theater Felina-Areal, Nachmarkt am Stromwerk. 
They tidy themselves into shelves like dancers, rebel, search for their identities in a bourgeois living atmosphere. Good art leaves room for one's own thoughts and interpretation – Darja Reznikova succeeds in this feat…
Speeches & Verbal Content
Opening & The Gathering
Really, what was I up to now?
Had I understood the meaning of life? No, I hadn't, I hadn't understood anything. What was I worth, what was I doing? I lived and lived, I went to work, I ate and I slept. In a word, I was the most meaningless and ordinary person in the whole world.
Only now do I realise how stupid all those are who do not marry. 
If I were a ruler, I would order everyone to marry so that there would not be a single bachelor left in my kingdom.
The bad reading goes something like this: I can get up in the morning, I can look in my wardrobe, I can choose what gender I want to be today. I can take out my garment, I can change my gender, sterilise it. And in the evening I can do it again, be something radically different, so it all amounts to a commodification of gender, the acceptance of gender as a consumer choice. The point is precisely that performativity is not a radical choice. Performativity has to do with repetition, repetition of pedantic and painful genders in space in order to force them into meaning.
Projections
That what it is

The first question is: What is the difference between something that exists and something that does not?
Once that's figured out we can then move to the second question: What is the difference between something that is alive and something that is not?
Once that figured out, we can move on to the next question: What is the difference between being concious and being unconcious?
Once that's figured out we are left with a dilemma: 
Existing … not existing.

Being alive … not being alive
Being concious … not being concious.
ON … OFF ON and OFF
Rhetorical question: Can it be that this binary way of thinking is restrictive .. at best?
Another rhetorical question:
Can it be that instead of a switch ON and OFF , we are actually dealing with a scale?
A scale with so many layers, there are not enough number to count them. So many layers, there is not enough space in your database ….
Not enough space in your database ….
Maybe until now it was convenient to believe in binaries. It gives simple clarity and order.
You exist.

You are alive, stones are not.

You are concious, animals are not.
And so at this point you are left, yet again, with another dilemma: …
This figure before your eyes is yet again another biological manifestation of "That what it is", meant as a medium to try, once again, to communicate with you.
That what it is, is neither good nor bad.
Is neither alive nor dead.
That what it is can't be described with all of your languages and forms of expressions combined.
That what it is has no definition.
That what it is can't be understood by your finite minds … perhaps your last invention. Wouldn't that be ironic?
There is no I, there is no me.
There's an infinite else then what you see. The endless clessidra contracting expanding, Forming what's measured, dissolving in solutions.
Form is a medium …
Form is a medium …
Form is a medium for energy ..
Form is a medium for energy …
Form is a medium for energy to interact.
Form is a medium for energy to interact.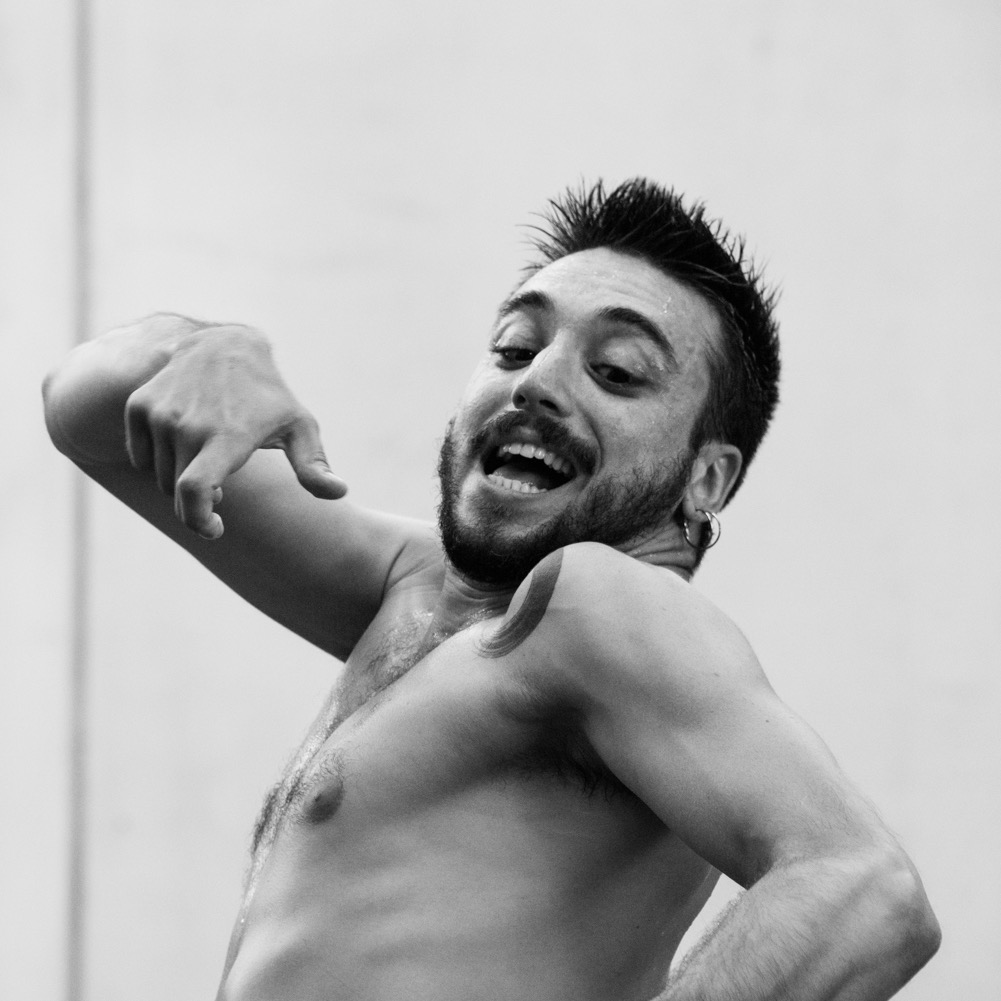 Marco Labellarte
Dance & Voice
Marco Labellarte is a 29 year old performer from Italy. He has a Bachelor Degree in Intercultural Communications and studied contemporary dance and performance at the Accademia Susanna Beltrami. 
During the last 4 years he danced and collaborated with performers from Tanztheater Wuppertal, Les Ballets C de la B, Troubleyn, Trisha Brown and Sasha Waltz. When he was living in Italy he worked for Susanna Beltrami, Cesare Picco and Stefano Fardelli. In 2020 he started to collaborate with Serge Aimé Coulibaly/Faso Danse Theatre, a burkinabè choreographer and dancer of Alain Platel, for his new piace "Wakatt" that at the moment is touring internationally.
In 2021 he collaborated in Berlin with a visual artist, Marco Siciliano, and an opera singer, Heather Green, for a site-specifc performance called "Vergissmeinnicht". In 2022 he performed in Palais de Tokyo, Paris, during the Paris fashion week.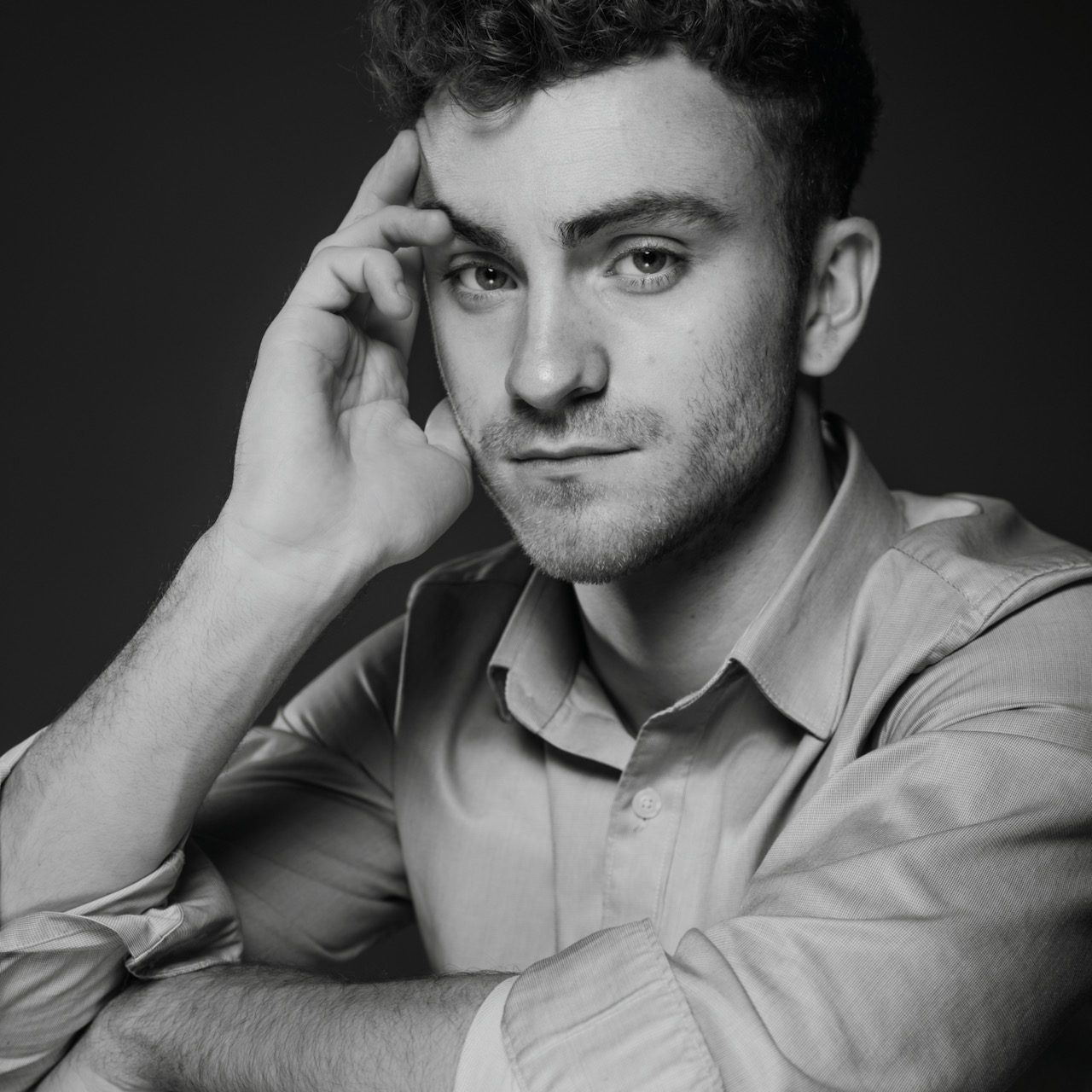 Anthony Selwyn
Dance & Voice
Anthony trained in Dance and Musical Theatre at Bird College in London. Anthony later completed an MA in Acting for Screen at Royal Central School of Speech and Drama.
Some of his professional credits include a guest lead in BBC 'Casualty', 'Bat Out of Hell' (West end and Toronto), 'Hairspray' Uk Tour, and Sondheim's 'Pacific Overtures'
Anthony is active on the queer scene in London as part of the queer collective 'Little Gay Brother' dancing and choreographing shows at parties and festivals, performing alongside World famous Dj's such as Peggy Gou, Eris Drew & Octo Octa."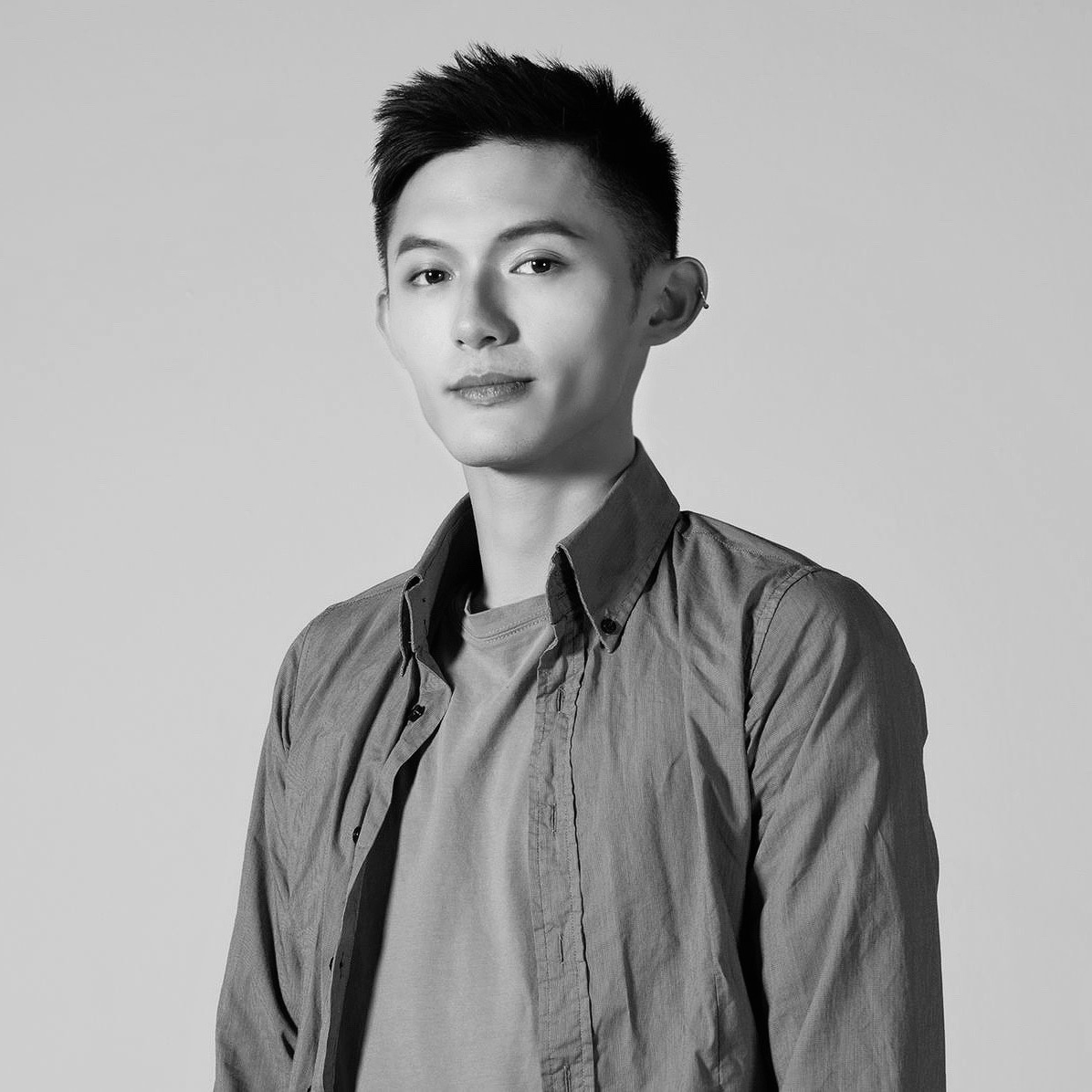 Felix Chang
Dance & Voice
Felix Chang focuses on traditional religious elements combined with contemporary and classical techniques in his choreography and classes. He also received a full scholarship and majored in Chinese Classical Dance at Hong Kong Academy for Performing Arts, He then transferred to Germany to study Modern Dance at the Folkwang Universität der Künste, receiving a Master in Movement Research at ABPU.
Felix worked with various choreographers and companies, as well create his own works. Credits include 2017 Triplet Choreographer Outlet Festival (HK), 2017 National Dance Competition second place,   2018-2019 We'man, Ever After, Symbiosis and Discarnate, 2020  If you can see me at Pfefferberg Theater Berlin (competition second place as soloist & choreographer), 2022 Unity with AZB Bruckner Uni for Lange Nacht Der Bühnen, 2022 Wújìn Bratislava Share Festival, Oxymoron Dance Company, Jessica Gaynor Dance, Ada Studio, Tian Na.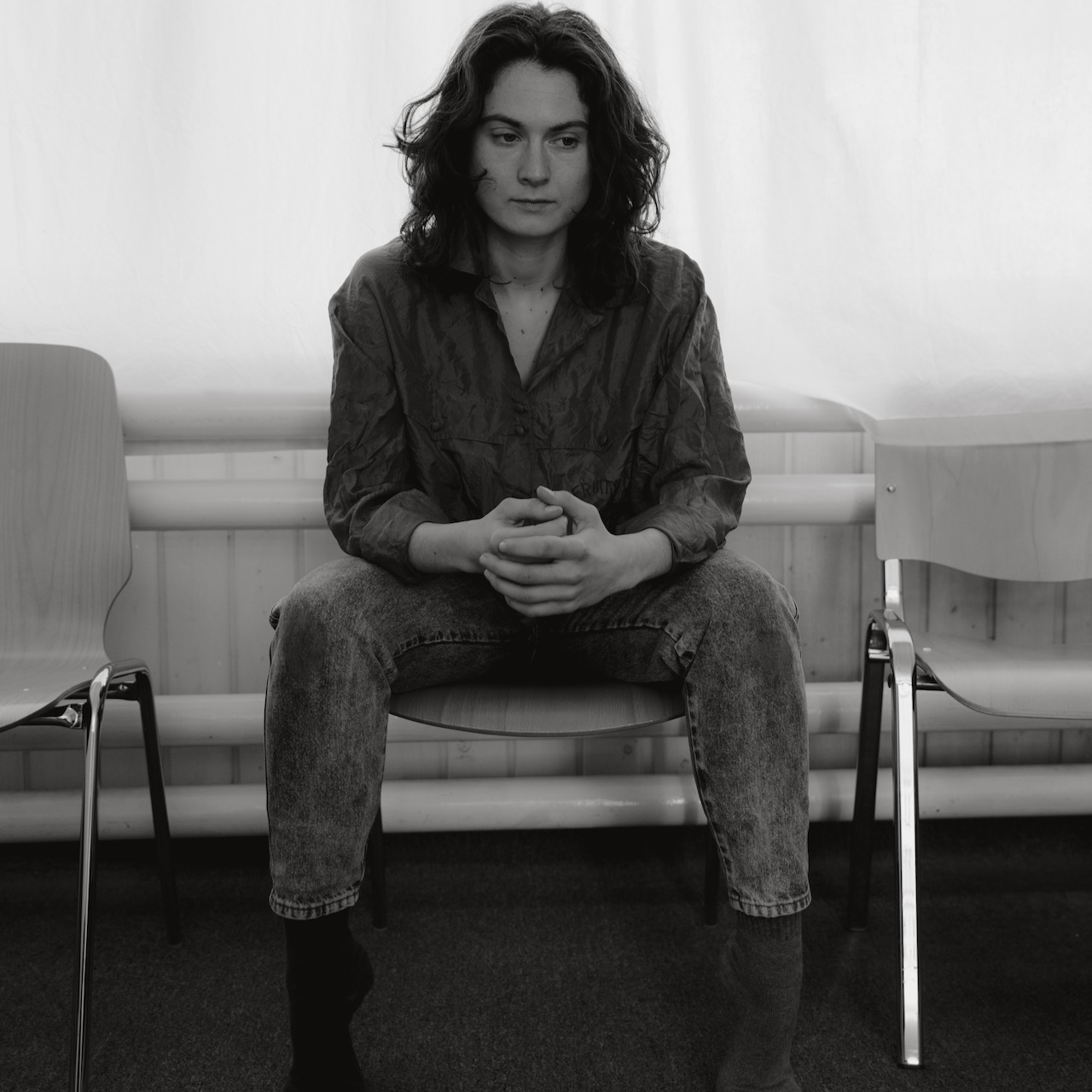 Miriam Markl
Dance & Voice
One of Miriam's main concerns with her artistic work is to inspire people for contemporary performance art who otherwise have little contact with it.
She explores the interface between everyday life and art and has gained experience in street performances in Germany, Italy and Switzerland, presenting her own pieces at public parties in Berlin and Mannheim. With the LOBA Project she creates interdisciplinary dance pieces that illuminate social issues from a feminist perspective.
She has danced for, at and with: Lillian Stillwell at Theater und Orchester Heidelberg, Theater Carnivore, Staatsoper Stuttgart, Christina Liakopoyloy – Nostostanztheater, Darja Reznikova (Soundbody Productions), Theater Pfütze e.V., Amelia Eisen, Elisabeth Kaul and Catherine Guerin.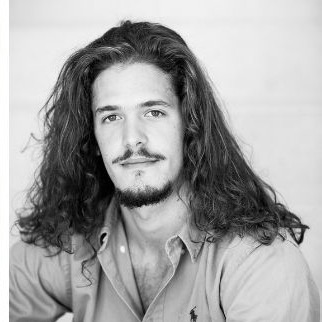 Lorenzo Ponteprimo
Dance & Voice
Born in Turin (IT) in 1992. In 2011 he graduated from the Parma School of Arts, liceo "Paolo Toschi". In 2015 he graduated from Codarts, Rotterdam Dance Academy. In 2014 he worked as an intern with Regina van Berkel (former Forsythe dancer) and Conny Janssen Dans company. From 2015 to 2017 he worked for the Heidelberg City Theatre under the artistic direction of Nanine Linning.
Since September 2017 he has been working as a freelance movement artist. He has worked with: Edan Gorlicki, Didier Theron, Riccardo Fernando, Paolo Fossa, Domenico Strazzeri, Eva Borrmann and Eric Trottier.
He is the author of several pieces that have been presented at the Heidelberg Dance Biennale, Tankturm Fest, Ulm Moves, the Florence Dance Festival and other free performance venues across Europe.
As a movement coach, he works with artists from other disciplines, amateurs of all levels and ages, and professional dance academies.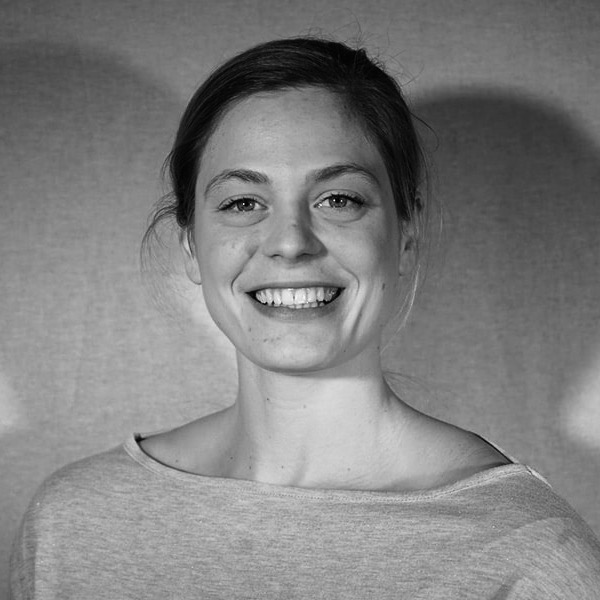 Cecilia Ponteprimo
Dance & Voice
Cecilia was born in Turin (IT) in 1994. She started dancing at the age of 4 and has never stopped. Since 2018 she lives as a freelance dancer, choreographer and dance and yoga teacher in Heidelberg.
She studied at the Amsterdam University of the Arts, where she danced in pieces by Igor&Moreno, Loic Perela, Liat Waysbort & Grainne Delaney, Cecilia Moisio, Nadia Bekker, Lester Arias Vicuña, Heidi Veirthaler and Giulio D'Anna.
She was a member of the Dutch company DE STILTE for two years (2016-2018) and subsequently worked as a freelance dancer with various German-based choreographers such as Maura Morales, Paolo Fossa, Minka Marie Heiss, Martina la Bonté, Fabian Cohn and Domenico Strazzeri, as well as with local choreographers such as Amelia Eisen, Jonas Frey, Miriam Markl, Julie Pecard and Lorenzo Ponteprimo.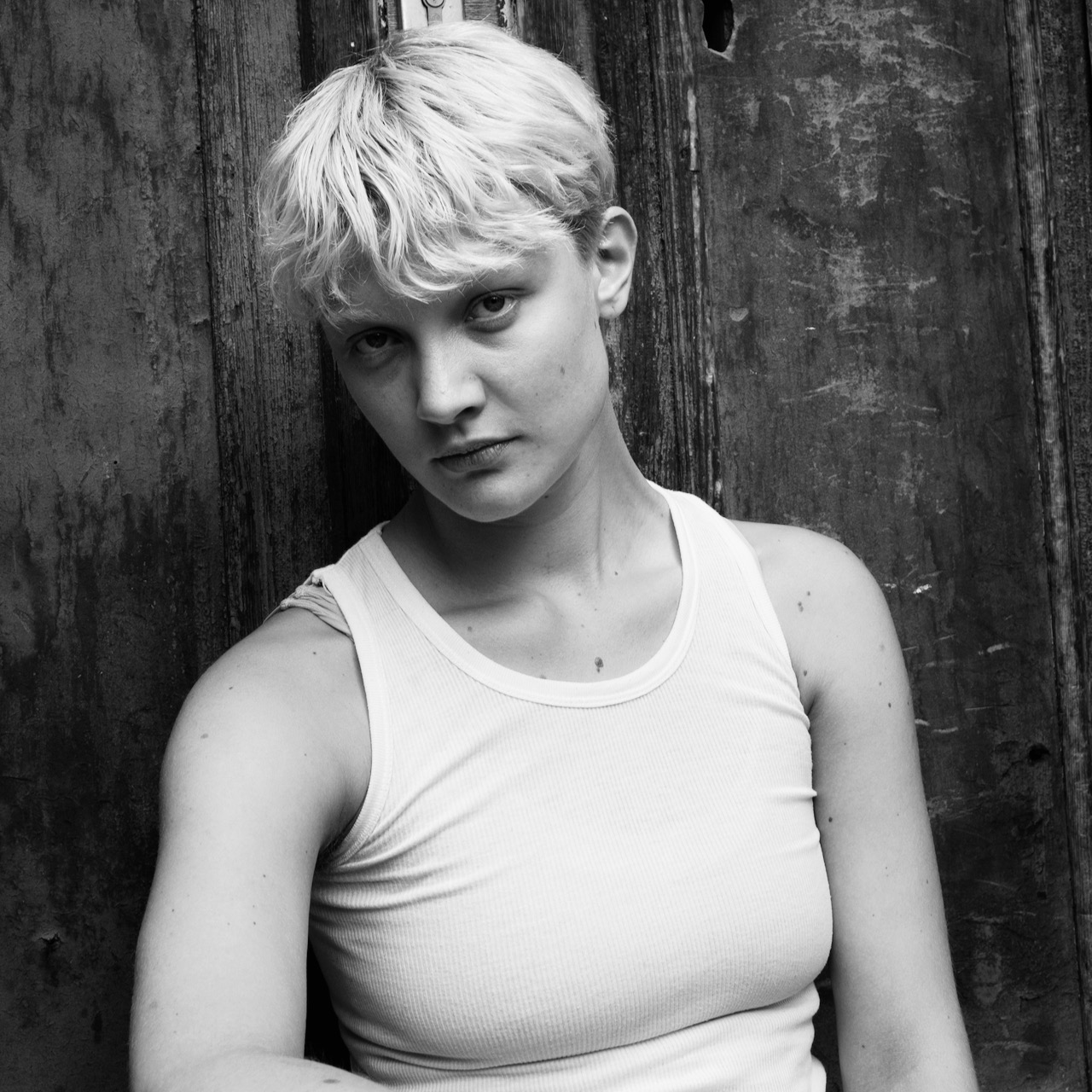 João Kreth d'Orey
Schauspiel
João d'Orey was born in Hamburg in 1995 and has Portuguese roots. From 2016-2019 João studied acting at the Academy of Performing Arts in Ludwigsburg and now lives as a freelance performer in Berlin.
João is non-binary and uses pronouns in English they/them and no pronouns in German.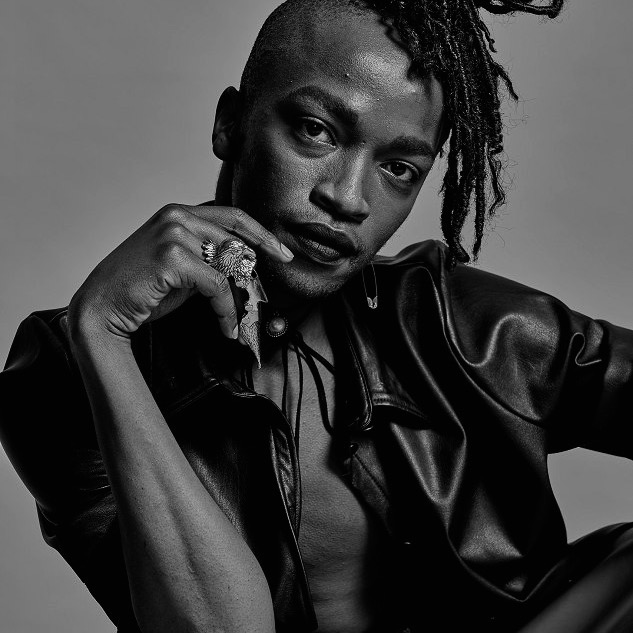 Llewellyn Mguni
Special Appearance
Dancer and choreographer Llewellyn Mnguni began training at the the age of 14, at the Mmabana Mmabatho Arts Council as a Latin American and Ballroom dance student and continued to compete on a professional level from 1999-2002. In 2003 he attended the National School of the Arts and thereafter obtained a Dance Teachers Diploma at the University of Cape Town School of Dance School in the year 2010. 
He has collaborated with well acclaimed artists such as Ahmed Umar for "Tribute to Ali" an exhibition at the Format gallery in Oslo. He has performed the challenging roles of Odile in Swan Lake, Escamilio in Carmen and Myrtha in Giselle for Dada Masilo's extensive Asian, European, Canadian and US during 2013-2017. Llewellyn also collaborated with visual artist/LGBTI activist Zanele Muholi and Lerato Dumse for a series of exhibitions and site specific shows during the 2016 Oslo gay pride week. Llewellyn has been nominated for a UK National Dance award for Most Outstanding Modern Male dancer. He won a Standard Bank Ovation award for his dance film "Resilience" and recreated it into his first self curated and directed Live Art Exhibition at the reputable Kalashnikov gallery in Johannesburg.
His dance teaching experience spans from teaching at dance companies, primary and high schools as well as workshops around South Africa and Europe. He continues to work as a multi faceted artist whereby he gives talks and workshops.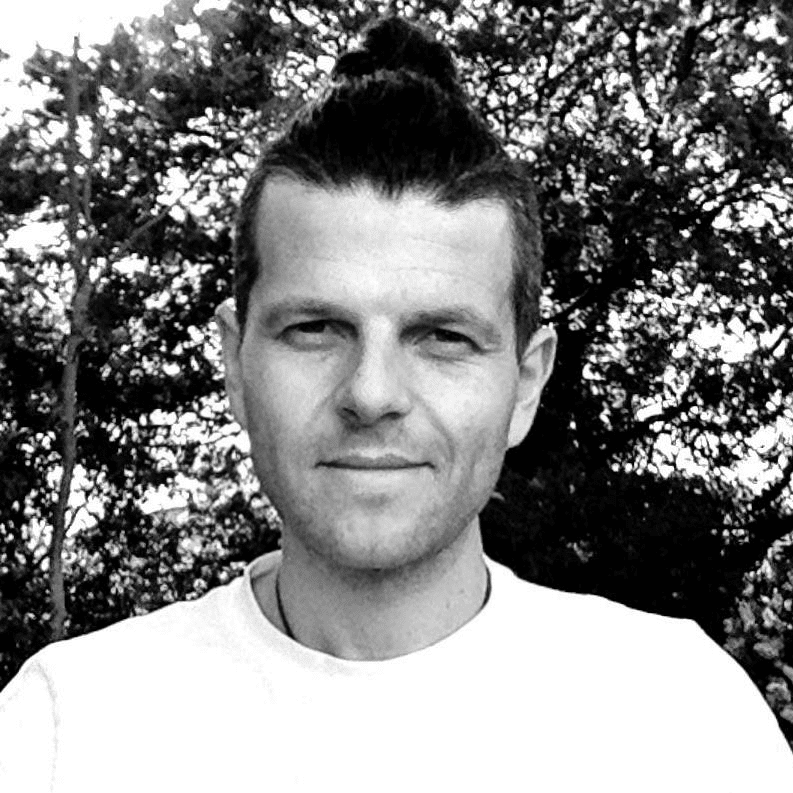 Sabio Janiak
Music/Sound/Therapy
Composer, producer, multi-instrumentalist, one-man-band, educator, psycho-sensorialist and sound alchemist based in London. Sabio has been involved with music and art since an early age. In 2005 he received his Masters in Classical Percussion and in 2008 he studied Music Production at the London Centre of Contemporary Music (UK).
He has over 20 years of experience as a composer and session multi-instrumentalist. His experience of working with world famous artists has developed his unique ability to play over 100 instruments. This special ability allows him to be a very flexible musician, producer and composer.
Since 2008 Sabio has worked mainly as an accompanist, composer and performer in collaboration with dancers, artists, choreographers and dance companies in the UK and abroad. Some of the collaborations include Hofesh Shechter Company, Channel 4, Jesus Carmona Company, Anna Morales, Matthew Bourne's New Adventure, Ella Mesma Dance Company, Hagit Yakira Dance, Richard Alston Dance Company and Nuno Silva among others.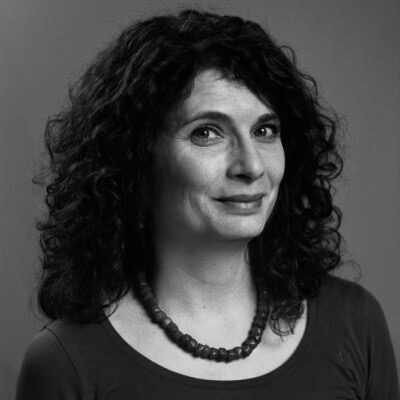 Angela Wendt
Dramarturgy & Communications
Dr. Angela Wendt studied German, Media and Communication Studies and French and earned her doctorate in German Studies (Modern German Literature) at the University of Mannheim. She has been a lecturer there since 2000 and offers seminars focusing on theater and theater practice.
At the National Theater Mannheim, she has worked on the International Schiller Days and the Mozart Summer, among others, and was responsible for the cooperation between the university and the National Theater.
Since 2015 she has been a freelance dramaturg in drama, and since 2018 also in dance. At Theater Felina-Areal Mannheim, she collaborates in drama with the Neues Ensemble and Rainer Escher, most recently on Wilhelm Reich's "Rede an den Kleinen Mann" (2019), Alain Badiou's "Ahmed der Philosoph" (2019), Anni Ernaux's "Leben. Writing" (2020), Ferdinando Camon's "The Horror of Therapists. The disease of man" (premiere 2021).
In dance, she collaborates with various choreographers including Stefano Giannetti: "The Power of Art" (2019), Amelia Eisen and Kirill Berezovski: "Project Warrior" (2019), Darja Reznikova and Katja Visschers: RAII 2020 Racism – Integration – Identity, a digital dance project as well as SoBo Productions most recent work "I Am…" (2020).
Together with Jan Roelof Wolthuis, she has been organizing various song projects since 2019, most recently "Traurigfroh, wie das Herz. Friedrich Hölderlin – Songs and Words" (2020) and Johannes Brahms: "Die schöne Magelone" (2021).
With the cultural office Chamäleon she has started her own business in 2019: www.kultur-wendt.de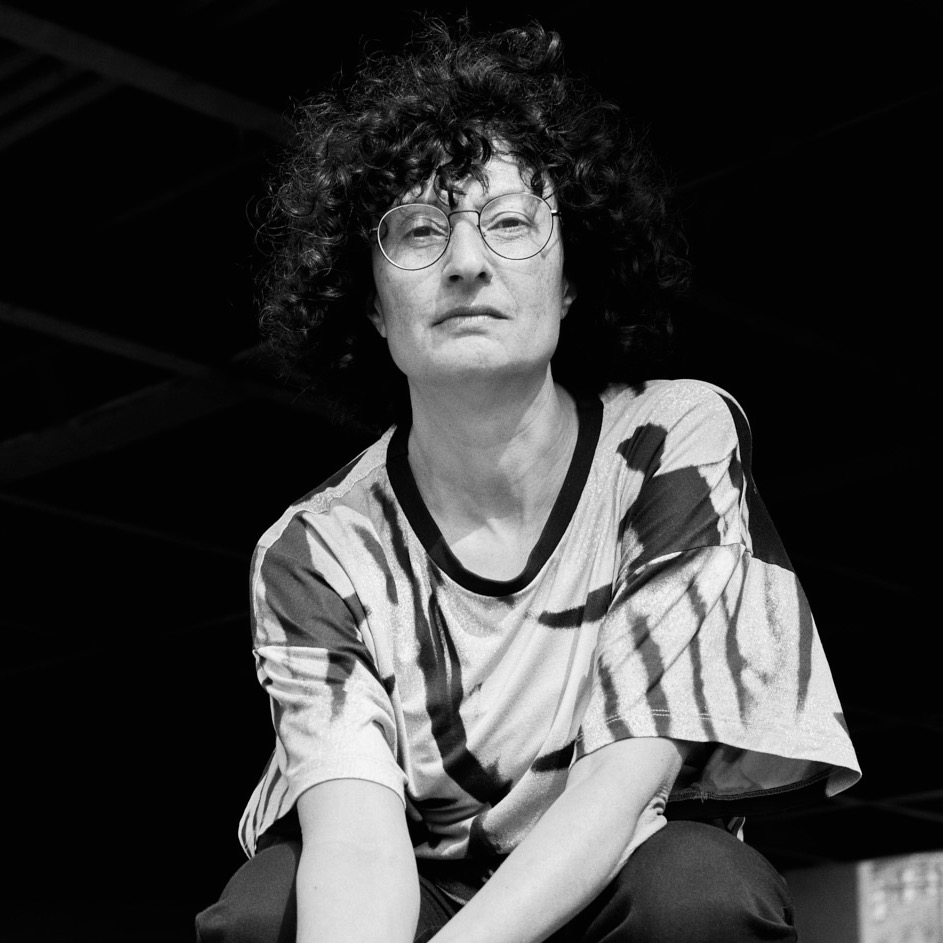 Mireille Solomon
Set & Lighting
A trade apprenticeship in a carpentry workshop formed a solid foundation for her studies in architecture in Kaiserlautern, from which she graduated as a graduate engineer.
During a freelance project for the Chamber of Architects for the Long Night of Museums in Heidelberg, she discovered the importance of light for the design of space while working with Belzner Holmes Light-Design. As an employee at LDE, she has illuminated squares, bridges, exhibitions, churches and entire city centres in the years that followed. In productions of the Unterwegstheater Heidelberg, she also came into contact with the subject of stage lighting, which plays a decisive role in designing and staging with light.
She then worked as a partner at Eben Architektur in the fields of architecture, interior design and building in existing contexts, integrating her knowledge of furniture and light into her work. At the end of 2019, she decided to go her own way and reinvent herself.
Since the beginning of 2020, she has been focusing on interior, furniture and lighting design. In addition, free, interdisciplinary projects and collaborations in the fields of dance, theatre, film and art are the focus of her creative work.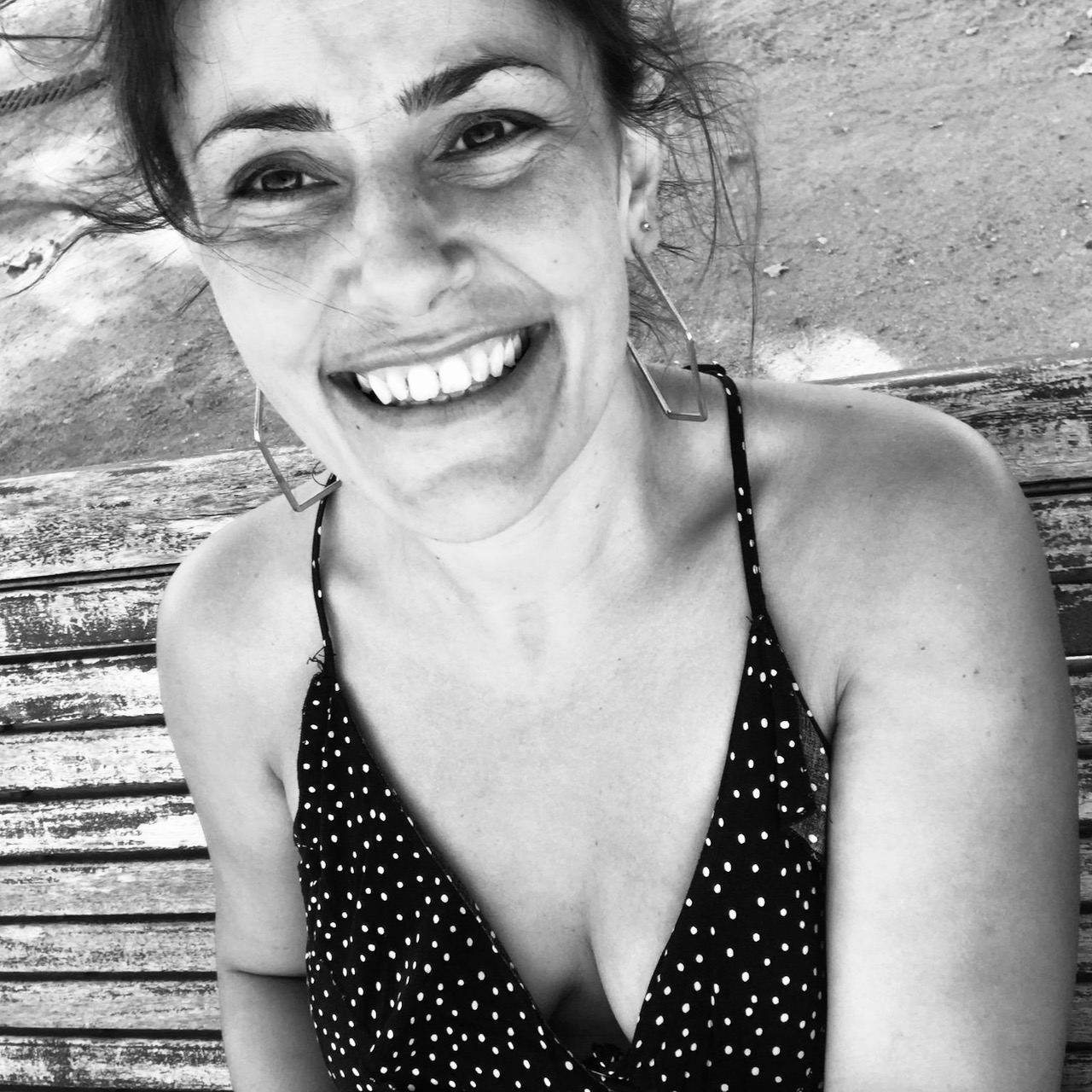 Susana Florêncio
Costume Design
Susana is a state-approved fashion designer. She has been working in fashion, styling, work-film, television and theatre since 2005.
Her main tasks include making costumes and show outfits. Since 2017, she has also been working in the field of patination and textile special effects. As a freelance costume designer and stylist, she has worked for Tanztheater Wuppertal / Pina Bausch, Freies Theater Berlin, Teeny Stuten (comedy), Cirque du Soleil (tour), Dance Dance Dance (TV), Got to Dance (TV), It Takes Two (TV), Art on Ice (TV), The Voice of Germany (TV), Clueso (tour), and King Ping (feature film), among others.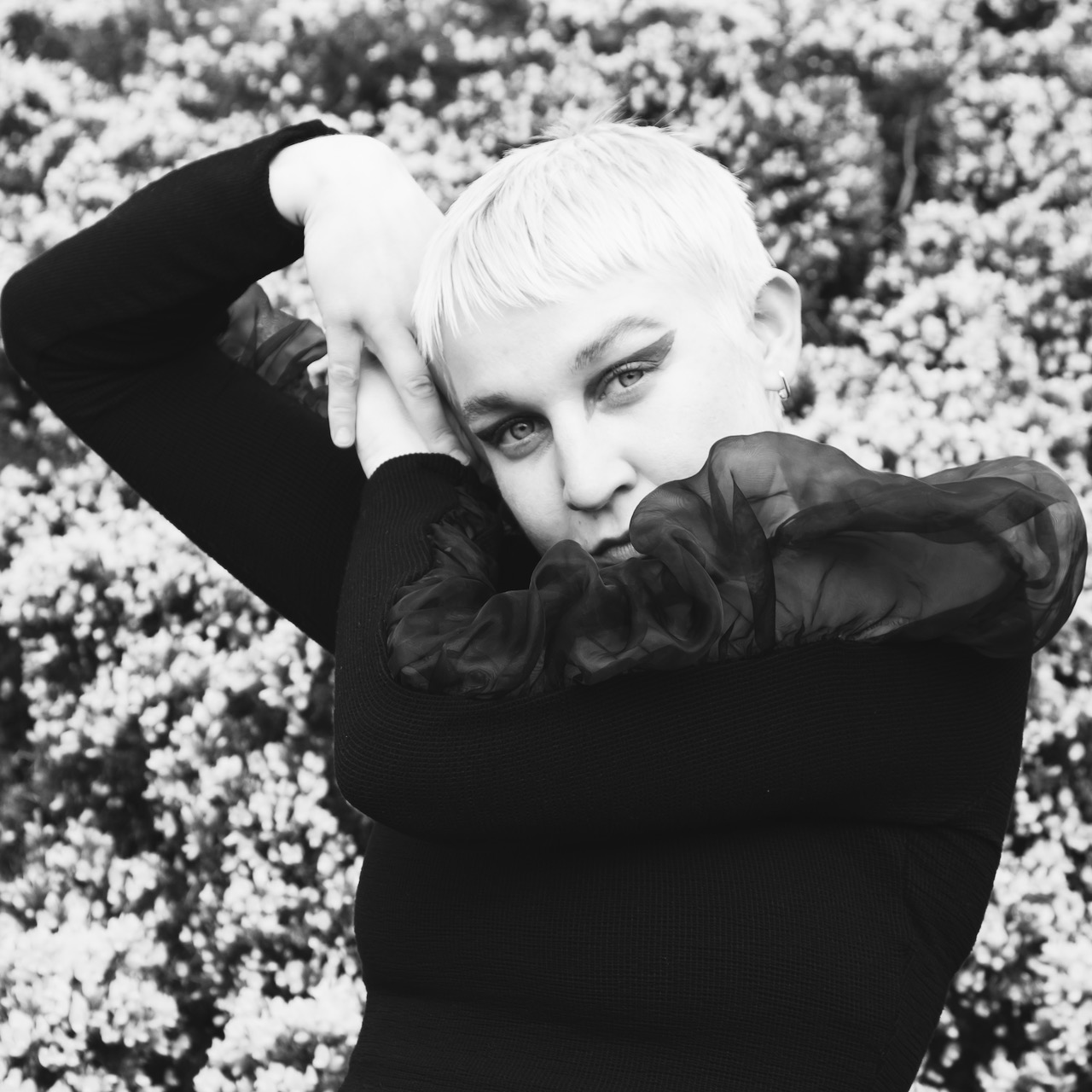 Johanna Denke
Murals
Johanna Denke is a metaphysical multimedia artist from Mannheim based in Edinburgh. Her artworks appeal to personal growth and freedom. The colourful landscape with fragmented bodies and hidden symbols inspires the audience to reflect on their deepest yearnings and fears.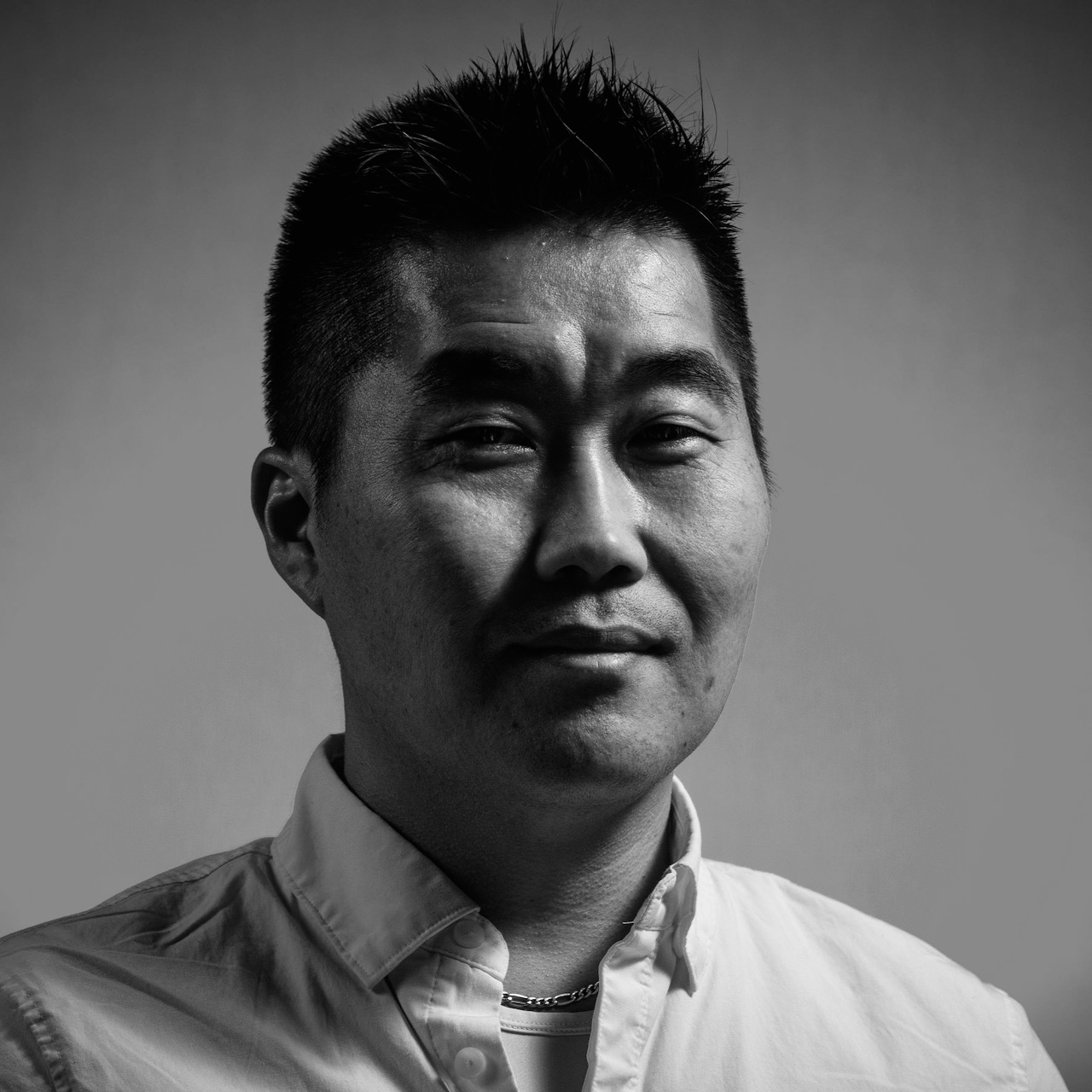 Gothamfotografia
Film & Photo
Joseph Franciosa is a dance filmmaker and photographer. Educated in studio art in San Francisco State University and National Academy school of Fine Art and Art Students League of New York. He has collaborated with many international dance companies and artists such as Ashley Bouder Project, Martha Graham, Belinda Mcguire, Joshua Beamish Move The Company, Falcon Dance, Batsheva, Yin Yue Dance Company, Gallim Dance, Complexions Contemporary Ballet and Annabelle Lopez Ochoa and Peiju Chien-Pott. Having recently moved to Germany he has filmed with many dance companies and freelance artists such as Nostos Dance Theater, Heidelberger Sinfoniker, Eintanzhaus Mannheim, Dance Theater Heidelberg and Stijn Celis along along with numerous musical collaborations in film.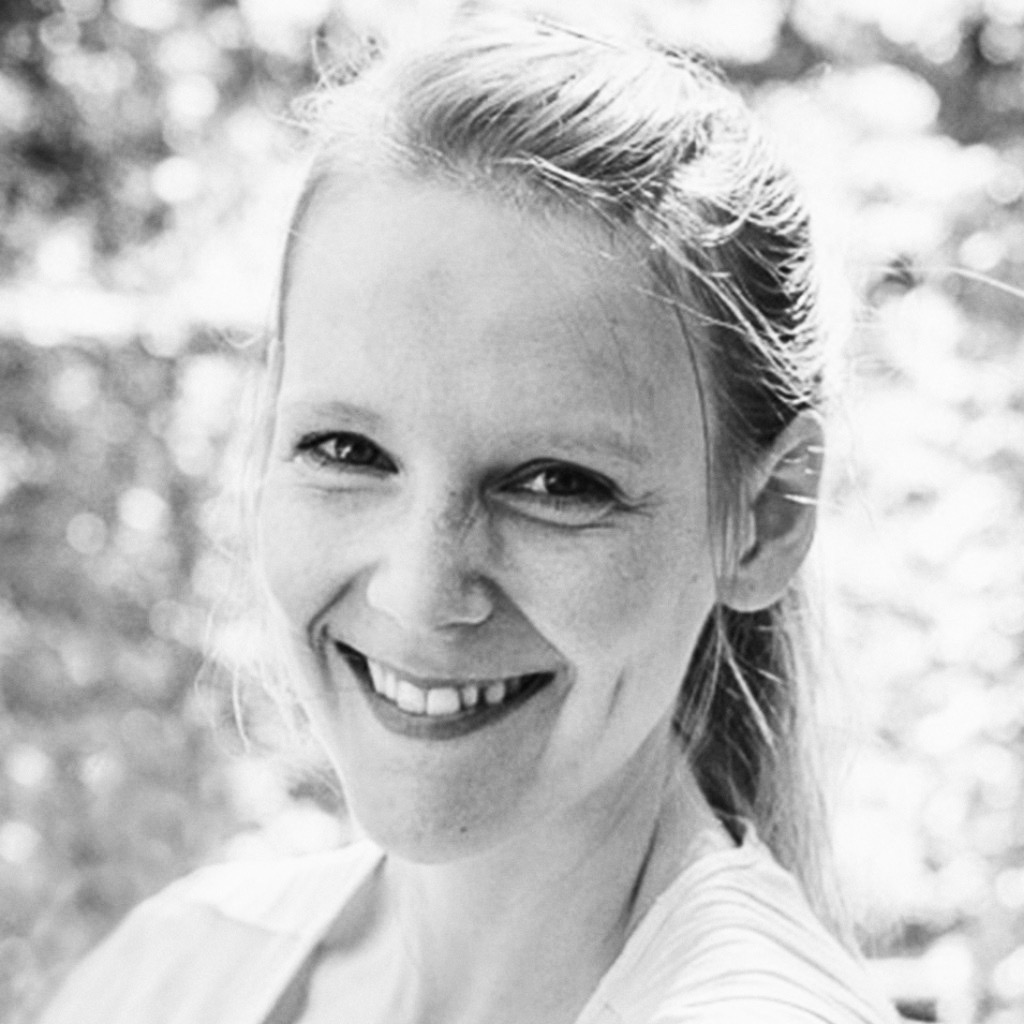 Schreiner Medien Design
Graphics
Petra Schreiner Mediendesign is a design office for visual communication in the areas of print, digital and brand. As an independent graphic designer and freelancer, Petra Schreiner supports start-ups as well as sole proprietorships and medium-sized companies in becoming visually visible with good design. The range of services includes the design of communication media, brand design and the associated development of visual images (corporate designs).
Whether business cards or websites. She advises her clients in choosing the right means of communication for their business or heartfelt project. From the idea to the finished product.
Petra draws her professional know-how from over 15 years as an agency graphic designer. In 2017, she expanded her digital skills with further training as a web designer. With her passion for graphics and design and an extra portion of curiosity for new creative ways of communication, she creates individual graphic solutions for every single project.
WF Fliesen
Craft
Wilhelm Frank completed his training as a tile, slab and mosaic layer at Werner Reinke's master school back in 1999. His ambition to design bathrooms and dreams led him to expand his one-man business and today he is not only the successful managing director of Wilhelm Frank Sanierungsfachbetrieb with several employees and trainees, but also the founder and CEO of two other companies in the construction industry, the NIVILLI nail shoe and the HammerHelp app, a new type of delivery service for craftsmen and tradesmen.
Whether partition walls, cladding or suspended ceilings – the construction of a room is one of his specialities. In addition, his company offers expert know-how in the field of fire, moisture and cold protection arrangements.
Object installation or object art is one of his many hobbies, which he incorporates into his work.
Impressions
by Gothamfotografia and Günter Krämmer